Check Out Our Menlo Park Water Heater Repair Team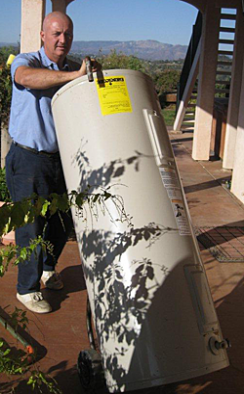 Showers, washing machines, dishwashers and sinks all regularly depend on the water heater. When a water heater goes up, it is more than an inconvenience. Clean laundry and a hot shower are a part of your daily life. Plus, a malfunctioning hot water heater may dump gallon after gallon of water on your floor. Our Menlo Park plumbers both install new hot water heaters and repair existing tanks.

Our master plumbers in Menlo Park make recommendations to you about the best way to go with your water heater. If the issue is repairable, they offer a cost estimate and an idea for how long the repair will last. Often, it is not worth repairing the current heater. Newer units come with extended maintenance plans and warranties, and they are inexpensive to install. Even if installing a new water heater costs more in the short-term, talk with your Menlo Park water heater repair specialist about long-term savings. New, energy-efficient models run on solar power, allowing you to reduce your energy costs.
---
Let a Menlo Park Plumber Replace Your Old Water Heater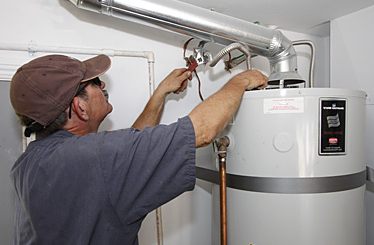 Older hot water heaters use more electricity to heat less water. Even if the old water heater is repairable, find out about potential energy savings with a newer unit. Plus, get more hot water when you need it with a larger hot water heater.

Hot water heaters come in different sizes and designs. Everything from small, apartment-sized units all the way up to industrial systems designed to service hundreds of rooms. There are even energy-efficient tankless models which produce hot water on demand. Our Menlo Park plumbers are available to make recommendations about the best possible size and style for your property. Contact our plumbing experts in Menlo Park to install a new water heater. Never run out of hot water in the middle of your morning shower again.